"A building achieves its full potential when its interior and exterior design are in synch with each other."
As a project architect for Wilmot Sanz, Dorris Hwang, looks at the big picture of design perspectives as well as the finer details of construction to create complex designs. With her extensive knowledge of construction administration and detailing, Dorris has become a vital member of the Wilmot Sanz team and will continue to uphold this reputation as our Exterior Quality Manager. Outside of work, Dorris is a lover of nature, and you can find her sketching in the city or even hiking somewhere beautiful!
WHAT IS YOUR ROLE AT WILMOT SANZ?
Project Architect & Exterior Quality Manager.
WHAT DO YOU TYPICALLY FOCUS ON / YOUR AREA OF EXPERTISE WITHIN WILMOT SANZ?
A large part of my work focuses on supporting exterior design and detailing across multiple project teams.
I enjoy tackling the big picture perspective – client vision, cost, schedule considerations – while also delving into the nitty gritty details of each wall assembly. A building achieves its full potential when its interior and exterior design are in synch with each other.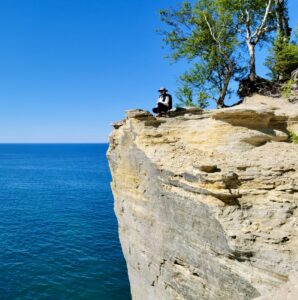 WHAT LED YOU TO A CAREER IN ARCHITECTURE?
We spend on average, almost 90% of our time indoors. It seems natural to be curious about our built environment!
WHAT LED YOU TO A CAREER IN HEALTHCARE ARCHITECTURE?
As for healthcare architecture – I'm drawn to its unique purpose to provide a healing environment and dignity in treatment. Each project improves the lives of patients and caregivers.
RECENTLY YOU HAVE DONE ALOT OF WORK WITH BEEBE HEALTHCARE IN DELAWARE, SPECIFCALLY THE NEW SURGICAL HOSPITAL IN REHOBOTH. CAN YOU TALK ABOUT HOW THAT WORK HAS INFLUENCED AND / OR PUSHED YOU FURTHER IN YOUR CAREER?
This hospital was constructed with IPD (Integrated Project Delivery), successfully bringing state of the art medical technology and healthcare services to a coastal community. A key component of IPD involves buy-in from all team members, with the design, contractor, and owner teams sharing both risks and rewards. You interact with and learn from many more stakeholders than a traditional project delivery method. I'm grateful for the opportunity to work with a highly collaborative and open-minded team, all having a common goal to provide the best healthcare environment possible for the community.
WHO INSPIRES YOU DAILY?
My amazing grandmother, a lifelong teacher and artist who encouraged lots of creativity and a love for nature.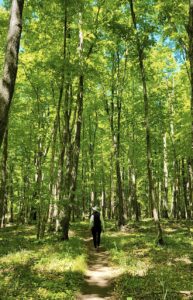 FUN FACTS!!
I've painted a life-sized cow!
You can probably find me sketching in the city or along the canal!
Grew up in the great Pacific Northwest!