Wilmot Sanz is pleased to share that Kristen DelGandio, CHID, NCIDQ, IIDA has been promoted to Partner in the firm. A dynamic and exceptionally talented professional with a diverse skillset spanning design, business development, and business operations, Kristen is well positioned to lead Wilmot Sanz into the future.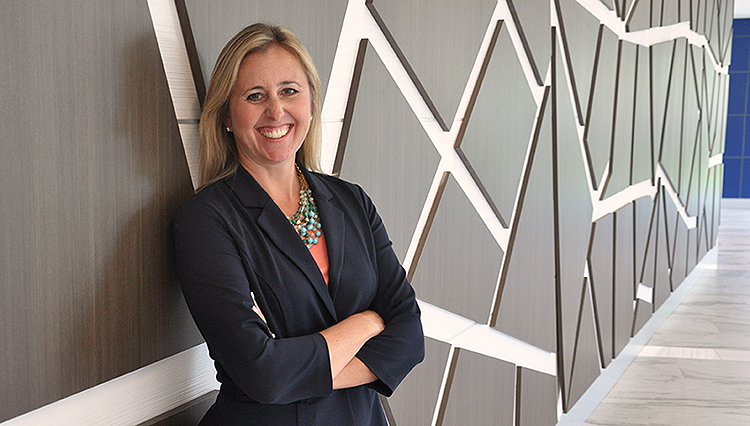 Kristen has long embodied the role of trusted advisor and healthcare design thought leader. She is actively engaged with industry associations like Women in Healthcare and is tirelessly dedicated to mentoring and professional development. This promotion is both a well-deserved celebration of Kristen's achievements to date and a recognition of all the exciting ways that she will continue to contribute to the firm, the profession, and the community in the years to come.
Already serving as Design Director for Wilmot Sanz, Kristen leads a collaborative and multidisciplinary studio, creating innovative, research-based design solutions. She has led transformative design projects for many of the nation's pre-eminent health systems
Kristen first joined Wilmot Sanz as a high school intern more than 25 years ago. Since graduating from Radford University, she has dedicated her entire career to collaborating closely the firm's healthcare clients. Highlights of Kristen's recent work include:
Please join us in congratulating Kristen!