"We're thrilled for our clients and teaming partners, both long-standing and new, to meet and work with Jim. His fresh perspective and leadership in the industry will further strengthen what has always been at the core of our business – best-in-class healthcare design for inspiring clients in great communities."
- Rick Sasaki, AIA, Principal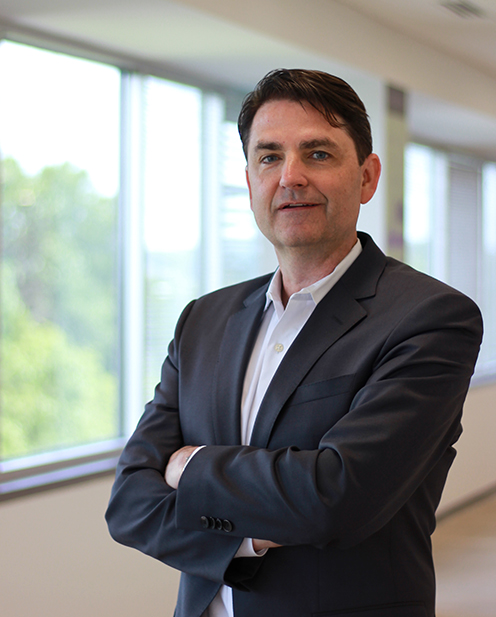 Wilmot Sanz is pleased to announce that Jim Curran, AIA has joined the firm as a Vice President. Jim is widely recognized for his contributions to the architectural character of communities worldwide. His particular experience in healthcare design is extensive, having collaborated with a broad range of clients on projects ranging from outpatient clinics and cancer centers to new hospitals and healthcare campuses. Notable for their responsiveness to the functional requirements of healthcare delivery and emphasis on the needs and dignity of patients, Jim's designs complement their surroundings and promote environmental sustainability.
My approach to client relationships aligns perfectly with Wilmot Sanz's principles of high quality work combined with tireless client service. I am especially excited to be with a firm that specializes exclusively in healthcare design," said Curran. "The unique culture at Wilmot Sanz which brings together a diverse group of talented people all focused on the evolving issues of healthcare design promotes my interest in exploring innovative solutions to our client's most complex issues.
Jim joins Wilmot Sanz from an international architectural firm, where he led the design efforts for their healthcare practice in Washington, DC. He is LEED accredited by the United States Green Building Council and is Six Sigma Lean Certified. Throughout the course of his more than 25-year career, Jim's projects have been recognized with numerous professional and healthcare industry awards including AIA and Modern Healthcare Design awards. He regularly shares his knowledge through speaking engagements and by authoring articles. Jim has taught both undergraduate and graduate courses in design at the Catholic University of America, where he still frequently serves as a guest critic.
Noteworthy projects for which Jim has served as lead designer include Johns Hopkins Medicine – Suburban Hospital, Bethesda, MD, Mercy Medical Center, Baltimore MD, Mary Washington Health Care -Stafford Hospital, Stafford, VA,  Adventist Healthcare – White Oak Medical Center, Silver Spring, Maryland, Kaiser Permanente Medical Centers, Mid-Atlantic Region, Fort Benning Martin Army Hospital, Fort Benning, Georgia, Partners Harvard Medical International – University Teaching Hospital, Dubai, U.A.E. and Children's Cancer Hospital Egypt, Cairo, Egypt.
About Wilmot Sanz
Wilmot Sanz is a leader in healthcare design. Specialized in architecture and interior design, our mission is to improve complex healthcare environments. Our mandate is excellent client service, supported with high-performing resources and cutting-edge technology. We are a firm of national stature that has carefully maintained the efficient structure and culture of accountability of a local, family-owned firm located just outside of Washington, DC.